NICHELLE
Interview 16 April 2002
Interviews Menu - Interviews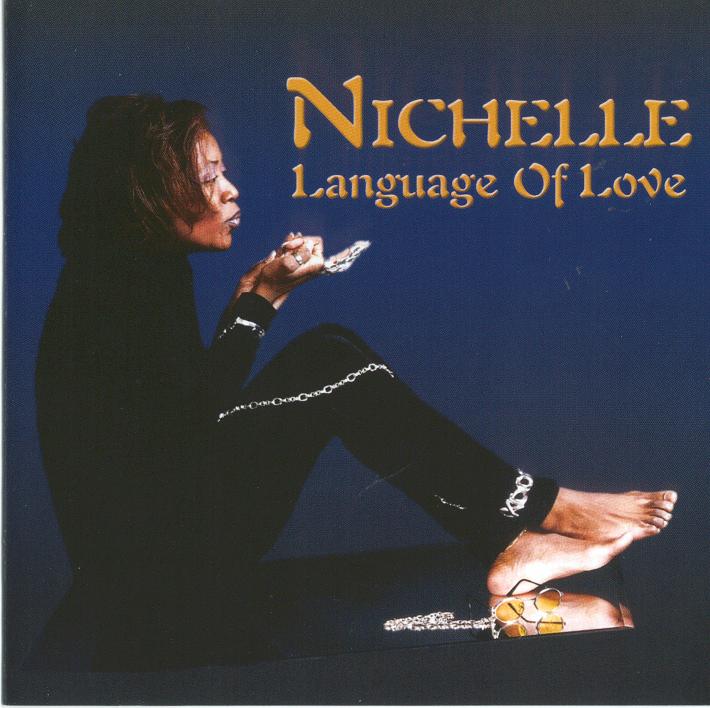 Hi Nichelle, how are ya'
I'm Great! and yourself love?
Where you from, Indianapolis now right - has that always been the case?
No, I'm from Gary, Indiana, (Michael & Janet's home town) that's where I live. . .
My producer Jamie lives in Indianapolis!
Tell me about your upbringing and what role music played in it - church I
guess. Do you have a big family and what do they do
I was raised on music. . . .my mom & dad used to have parties in the basement and me & my brother would sneak to the top of the stairs and watch them dance to James Brown, Gladys Knight, The Temptations. .all that motown stuff. . .then as I grew up I saw in grade school and the Junior church choir. I still sing in the choir whenever I have time. My Father works in the U.S. Mill and my Mom works at Methodist Hospital.
What music do you remember growing up, and what still sticks as being great influences.
Music I remember is of course Motown sound, Funk. . .like Bootsy's rubber band, The Jones Girls,
Parliament,. .you know with Sir Nose. .(I will never swim). . .Jeffrey Osborne, James Ingram, Earth Wind & Fire ( The Serpentine Fire). . .Oh my God was that the jam! . .Ashford and Simpson. . .(On Any Street),
Switch, Commodores, The Jacksons of course!. . . .Peabo Bryson .(I'm so into you). . .I could go on. . .
But the ones that influence me the most are Anita Baker, Phyllis Hyman, Angela Windbush, Rachelle Ferrell.
What have you done/ what do you do outside of music?
I'm a member of Delta Sigma Theta Sorority, Inc., I work out. . .but mostly I'm a home body. Don't get out
much unless forced or if it has something to do with the music.
'Relations' - was that your first album. How did that evolve. When did
that come out, and how did it go down. Did you write all the material and who did you use.
Yes, Relations 1 was my first album. . .So look out for Relations II! (smile) That album evolved from alot of demos that I decided I was tired of trying to shop to labels and decided to put them together as an album!
That album came out in 1996. . .It did really well and got me my first record deal with a label called Street Culture Records in London. . . .The label folded before they got a chance to put out my stuff but that was enough to convince me that I had what it takes to make it. . . in this crazy business. I wrote the majority of all my music along with James 'Chameleon' White III, the main producer on that project.
What cuts did you particularly like on that album - to me it's a bit harder
to get into than the later one although there are good tracks on it like
'Language of love' and 'For the love of you'. Do you agree? Was that
because it was your first album?
I love Picture That, Lay me Down, You Must give way, Please Recognize ,
and Do you make Noise? on that album. I think if that album had been released back when it was made
it would've done great. . . .for that time and space. . .but as time goes on. . .sounds change and I never stop writing so I will always have material. . .
'Millenaire' came next - when was this , did you use the same people. This
is polished with many influences, gospel and R'n'B, jazz but it has an
overall 'feel' . Tell me about The Chameleon - you pretty close, work well
together? What other stuff has he done.
Yes, I used the same people which was James (Chameleon) and I. The Chameleon and I matured in music.
The more we worked together the more we created a sound that so many have grown to love. The relationship between producer and singer is like a marriage. . . You have to compromise and be understanding towards each others feelings, when it comes to decisions on tracks and lyrics and projects.
The Chameleon is a very talented producer.
Tell me about your influences now - who out there right now grabs you.
Who out there grabs me now would be, Jill Scott, Angie Stone, Janet Jackson, Missy Elliott, Destiny's Child, Busta Rhymes, Q-Tip, Boney James, Diana Krall, Paul Hardcastle, Walter Beasley, Jonathan Butler, Kirk Whalum & Eryka Badu.
Tell me about your songwriting, how does all that come together, what
songwriters do you admire. Where do you draw from - lot of personal stuff
in there yes? Tell us about yourself?
My songwriting come to me at 3:30ish in the morning. . .A melody will hit me and then I will either call my cell phone and sing it into that or tape record the melody before I loose it. . .(I've lost alot of songs by not recording it right then) Sometimes I write from personal experiences, like What's the most important Thing.
That's about an ex- boyfriend . .But a lot of times I write from friends experiences. . .Not sure if they know it or not.. . .Or what I happen to hear someone talking about. I pretty much open-minded when it comes to the music and what I talk about. Love trying new things. . .Different things. . .I love challenge. I'm pretty well laid back. . .don't require a lot of attention. . .I know that sounds crazy coming from a Singer Songwriter but really. . .I'm not the partying type! I good play, I love movies. . .BIG Movie Buff. . .All I need is Surround Sound and some popcorn at home and I'm done for the day!
Do you perform? How much and what types of places. Do you have a band, are
they the same musicians as the album.
Yes I perform when the opportunity presents itself. I performed in Washington D.C. at the National Memorial honoring those officers killed in the line of duty each year for the past 2 years. This a true honor.
You can get a glimpse of the performance at http://www.nlemof.com, they have a video tape of sell at that site, but since September 11th, there may not be any more tapes left. No, I don't have a band. . .just musicians that play for me when I ask. .Mike Carson-Sax, Mike Fowler-Bass, Tom Ward- Guitar.
Wish I did have a band. . . . .No anyone interested?
How did the Cafe de Soul thing come about, what kind of reaction have you
had from outside the US - come to that what kind of reaction do you get at home.
It was wild. . . .September 11th happened and I pretty much was out of it. . .I had this whole, it's the end of the world thing going on in my head. . .and nothing really matters anyone and why did I waste my time doing this music thing. . .when Sept 18th I get an e-mail with Cafedesoul offering me a contract. I was so out of it I thought they were crazy. . . In my mind I was like. . . Did you not see what happened a couple of days ago! Hello . .We're all gonna die! Finally I snapped out of it and the rest is history. I have always done well overseas for some odd reason. . .Germany, London, Ukraine, I get e-mail from all over and I love them all.
Thanks so much for your support and keep sending those emails. Here in Gary, people tend to sway more towards rap. .but again. . .My home town shows me much love and they get it right back!
See you in the UK?
I hope so! I thought I'd be there in April, but the label postpone that date so we will see! I'd love to come to Mary Ole' England! Cheers!
Tell me a bit about NiDubb - is that just you or is there anyone else to
look out for. How wide does it's distribution take you.
Ni Dubb is the name of our label (Chameleon & I). It's the first 2 letters in my name, Nichelle and the last letters in James's Nick name. .JaDubb. There are no boundaries with our distribution now that we have the Internet. . .So as long as I continue to write . . . music will be available! The Chameleon is suppose to be putting together his album. . .when and where I'm not sure.
What's happening now - what are you working on or are you still promoting the current stuff
Right Now I'm almost done with my third album Berkana!
B E R K A N A
is the Rune meaning for Clarity of Purpose & Growth of the Individual! That's me as far as where my head is on this present project . . I know I have a gift from God and I mature within the gift everyday!
I did a tribute to the late Phyllis Hyman on this project and remade "Livin All Alone". I really proud of the piece. I've worked with more producers on this project as well giving me an even more broader sound.
I think my fans will like this one! I know I do!
Anything else you'd like to say.
Thanks so much love for this interview Mr. Mike Ashley, and for giving me the opportunity to share my thoughts with your audience! I really appreciate that. God Bless Everyone! Continue to be innovators and not imortators!
Good luck and thanks for your time - stay in touch.
I will, I'm on your email list! :)
<![if !supportEmptyParas]> <![endif]>